The Chicago Bears with playoff hopes on the line are set to play the 9-2 Arizona Cardinals. This is not a team you want to be playing when you need a win. These guys are 9-2 up there with one of the best teams in the NFL and have a very explosive offense. This might be the toughest game the Bears will be playing all season I don't see how the Bears have any advantages in this game we are pretty outmatched in every category. We are outmatched in the coaching, players, matchup situations everything you just name something and the Cardinals will have the advantage in that situation against us. Their record shows there the better team and the two losses the Cardinals have are not that bad of losses. One of their losses was without Kyler Murray and the other loss was against the Packers where that game came down to the final throw so both of their losses really aren't bad they could easily be undefeated right now. In the Packers game, Kyler Murray threw a ball to AJ Green and he wasn't even looking at the ball when it was thrown and it was picked off. He got major flame for that on social media if he was turned around he would have made the contested catch because he had the size advantage on the Packers corner. Then with the other loss, it's obvious they just didn't have Kyler Murray so these teams two losses aren't even losses I'm looking at this team talent-wise as an undefeated team. It hasn't just been Kyler who has been out star wide receiver DeAndre Hopkins has been out while Kyler has been out. Both of their superstar players have both been out at the same time and they are still a 9-2 team not slowing down. Kyler Murray before his injury was the main MVP candidate with the way he was playing and Hopkins is pretty much the best receiver in the NFL so at the time before these two guys got hurt they were pretty much both playing like the best player at their position Kyler playing the MVP season and Hopkins, of course, you already know enough about him. These guys are up there in conversation with the best quarterback wide receiver duo in today's football and they will be back from their injuries in the game on Sunday. This team was winning games even without both of these guys imagine how good they will be when they get back to form together on Sunday. That really shows how much bad luck the Bears have Kyler and Hopkins are out for a good amount of time and their first game back from injury is against the Bears man we just can never get a break. It's going to take a miracle to beat the Cardinals even though we are at home but it is the NFL anything crazy can happen on a Sunday. In pro sports, any team can beat any other team on any night at the end of the day everyone on that football field is a pro and in the pro's no matter how bad a team is even a bad team can beat one of the better teams because it's the NFL. But that is the intro now I will get into the parts of the article I am going to break down the Cardinals offense, Cardinals defense, keys to Bears victory, and lastly the score prediction.
Cardinals offense:
Kyler Murray:
MVP caliber quarterback Kyler Murray will return to this game. Kyler Murray is one of the most dynamic young quarterbacks in football he was probably only second to Lamar Jackson with mobility, speed, and elusiveness. This man can beat you through the air and can also beat you with his legs before his injury he was playing like an MVP he had 2,776 passing yards, 17 passing touchdowns, and the final stat for last here really shocked my eyes he had 7 interceptions and 7 fumbles! So he has been turning the ball over it makes sense with the amount of deep shots this Cardinals team takes it makes sense why he would have a lot of interceptions. This team has a lot of deep threat receivers who are some of the best isolation deep threats in the game so most of their passing are 30 yards plus. The Fumbles I'm not so sure about that one maybe with the way our defensive line has been playing we can take advantage of that. The interceptions though it doesn't matter too much I don't think the Cardinals mind because there are a lot of big plays coming with it because Kyler can make those type of plays. Him being back will add a huge boost to this Cardinals offense he might be a little rusty this game but a quarterback this good it probably won't take long to shake off the rust. Kyler Murray with the skill level he is at he is probably the best quarterback we will be facing this year since Tom Brady and Aaron Rodgers and when we played those guys it didn't go very well so it might not go too well again.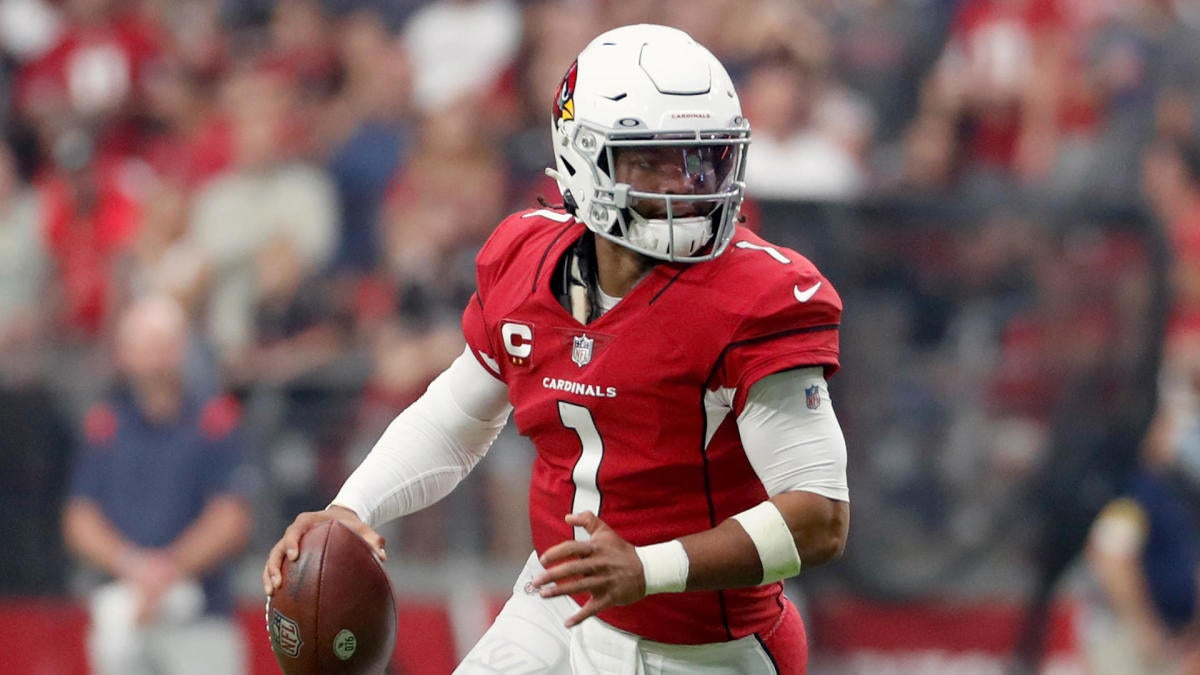 Talented receiving core:
This receiver core the Cardinals got is probably the most explosive core in the NFL. That doesn't mean they are the best but it is scary explosive it's really hard to make a core like this most teams don't have the speedy players that the Cardinals have. In this receiver core, they got like 5 guys that can up there and win there one on one battles. They got DeAndre Hopkins the best receiver in the NFL you already know him pretty well what do I have to say about him he can do it all. Hopkins can make the possession catches, he can go deep and win the one on one's, great route running, great body control, and my favorite part about his game is his hands. He has the best hands in football and adding to his hands he might be the best-contested catcher if you have good hands and while taking contact on a jump ball that will make your deep threat game deadly. So Hopkins is obviously one of the better receivers some people would say Adams is better but I might take Hopkins just because he is the more all-around receiver with his hands, body control, and contested grabs only thing Adams is better at is route running. So they have the best receiver in the NFL and adding to Hopkins they have AJ Green from the Bengals. A lot of people were saying it doesn't matter the Cardinals picked him up because they're saying he's washed and Green has proved that is not the case. Green has made a lot of amazing plays he has good size he's got experience with a young and speedy team that's competing for a super bowl like the Cardinals he is a good guy to have. I still put Green as a threat in his route against certain coverages everyone says he washed just because he's not what he used to be I know that's true but just because he's not the top three receiver that he used to be doesn't mean he can't be deadly. Whenever star players stop playing at the superstar level everyone says he's washed because they can't face the fact he isn't a superstar anymore he's not washed he's just not the Bengals version of himself you still need to watch out for Green in certain coverages. The other guys they got are Christian Kirk who is pretty good and a stud from Purdue Rondale Moore everyone on this core can beat you on a one-on-one. To prove these receivers can beat you one on one is all of these receivers that I named all of them have at least 400 receiving yards. It just shows all of these guys are getting touches because all of them can beat one on one battles and destroy coverages. Just because they have the best receiver DeAndre Hopkins doesn't mean he is a one-man show everyone in this core is getting hit all over the field because they are all dynamic. This receiver core is just so well balanced you just really don't know who they are going to go to most of the receptions there getting are 30 yards plus with deep shots. It makes sense with the amount of speed that they all got the playmaking just makes this team so good. They also recently signed Zach Ertz he would be the fith offensive target because he isn't what he used to be but him being there is just scary.
Dynamic running back duo:
The Cardinals got Chase Edmonds and James Connor I think both of those guys are pretty underrated. Both of these guys are pretty good at running but something you probably wouldn't guess is these guys have been great pass catchers this season. These guys have 170 plus receiving yards each which is pretty solid for these guys. Their rushing is even better they both got 400 plus rushing yards each this is a dynamic duo people just don't mention I can see it because I don't look at these guys as superstar running backs there just both solid players who play styles work perfectly together and mostly work perfect with the Cardinals offense with there heavy passing and they can get the pass catch going with Edmonds and Connor. It makes sense for Edmonds to be doing well with pass-catching because he is a speedster he reminds me of Tarik Cohen but better. He is so shifty can turn the field, put the moves on you he is fast. So overall this Cardinals offense is so dynamic everything about it look at each position and each player on every slot and there all the same type of player fast and a great pass catcher it's tough to slow teams down like this.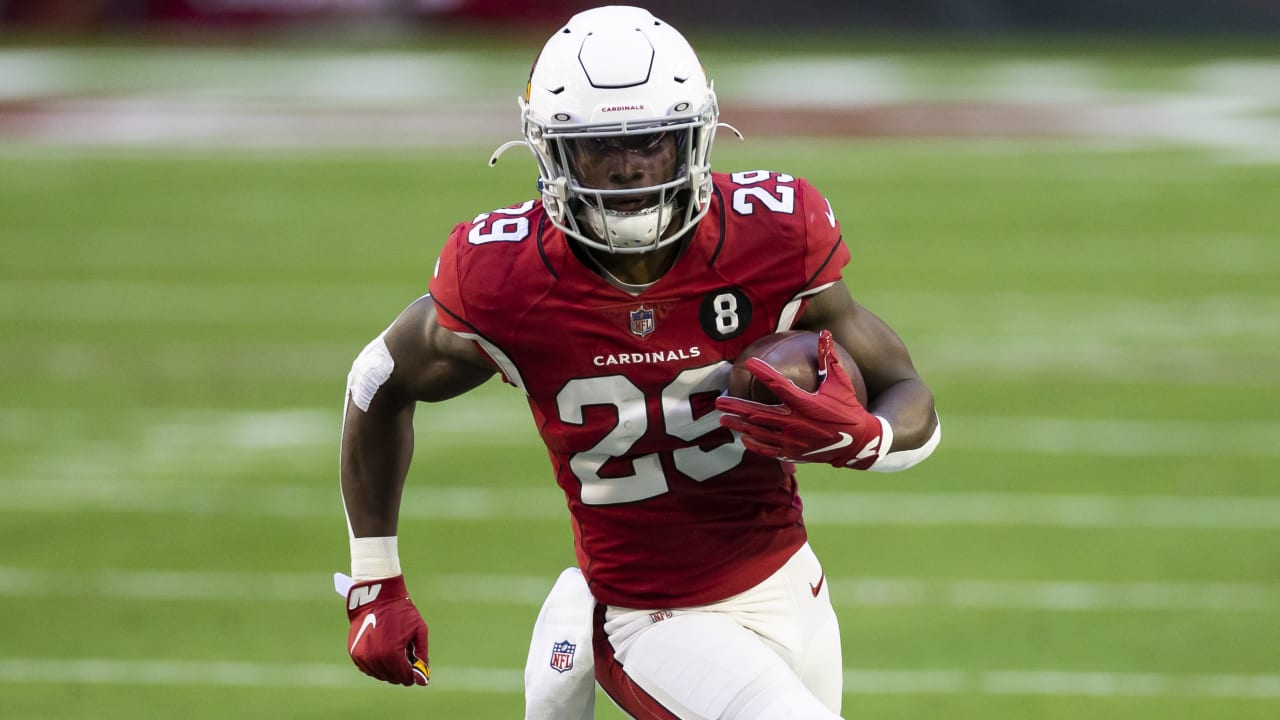 Cardinals defense:
Elite pass rush:
This group of pass rush can for sure get pressure on you. This is probably the best thing this team does they are top 6 in sack percentage and they even got two guys on this line that both have 8 sacks each! They got Chandler Jones with 8 sacks and Markus Golden with 10 sacks. These guys are some of the better pass rushers in today's football and there doing this all without JJ Watt! He has been injured like always but even without him being on that line distracting the offense with his presence the Cardinals still find pressure and against a lousy offensive line like us they might just destroy us with the pressure on Sunday. With Andy Dalton starting and not having our elusive quarterback Justin Fields there will be a good amount of sacks on Sunday.
Secondary doesn't allow big plays:
This secondary only allows 6 passing yards per play which is pretty good. They got Robert Alford and Budda Baker back there in coverage which is actually a pretty solid duo. Those two guys are playing at a pretty elite level these guys have allowed the lowest passer rating in that secondary. Those two guys are the guys you want to watch out for when you look at their secondary. The other guys on the secondary haven't been like eye-opening superstars but they are just getting the job done. They have solid coverage aren't missing any tackles and are doing enough to keep the defensive from getting enough points to win. This secondary isn't one of the best in the NFL but they just do enough to get themselves by and don't do anything stupid no blown coverages nothing that's costly mistakes. Even if they let up a good amount of points the Cardinals offense can cover that easy so the Cardinals defense in overall is looking solid.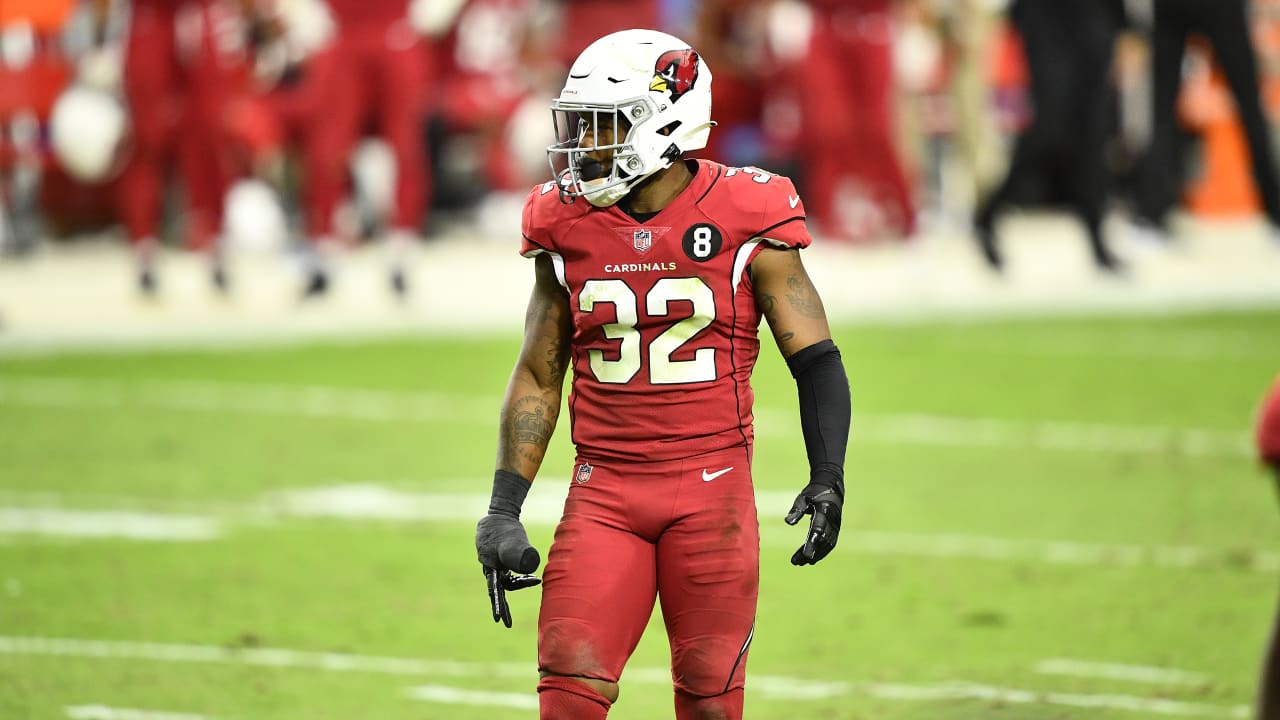 Keys to Bears victory:
Long offensive drives:
Our defense is good like usual but I don't see in any way how our defense is going to stop all of the deep threats that the Cardinals have. Even the best defenses in the NFL will struggle against this team because even the best defense in the NFL doesn't have all the players to keep up with the Cardinals speed. If you have 1 or 2 good corners great! But guess what that's still not enough because they have 4 or 5 guys that can burn you and know defense in this league can have that kind of deep threat defense. So with us having no possible way to stop their defense we have to have long drives because in every format of our matchups with them they have the advantage on us with everything. The Bears have to find ways to keep moving the chains and to chew up the clock. If we can do this game what we did against the Lions last week that would be crazy. Last week against the Lions in our game-winning drive we chewed over 8 minutes off of the clock. I highly doubt we will do this against the Cardinals we can get away with it against the Lions because they kept on giving us free first downs off of flags. You're going to have to run the football very well we might need a breakout game from David Montgomery. At the start of the season, he was balling out chewing all of the clock and doing dirty work but lately, he has been quiet. Montgomery has to be good after first contact because the Cardinals defensive line is pretty good and good against the run so you're going to have to do good off yards after contact. Montgomery is really good at that at the start of this season he had a game where like half of his yards came off of after contact. He on average would break like 1 or 2 tackles which is amazing. Not just Montgomery Herbert as well a couple of games ago I'm pretty sure he almost had like back-to-back 100 yard games so if Herbert and Montgomery both play and do the things they were doing several games ago that can really help our chew the clock game. This is an elite duo if this duo plays like the duo they are it's going to make the game plan work perfectly. 
Force turnovers on Murray:
This year Murray has been a bit of a turnover machine. He has 7 interceptions and 7 fumbles. That actually is pretty bad I'm not totally sure about this guy's deep ball accuracy I think on some of the shots he takes it might not be the best-thrown ball. But this team takes shot after shot so an interception is going to happen for him at some point. The fumbles though we can totally take advantage of that our defensive line has been on fire this year. We have lost Khalil Mack but Robert Quinn and some of the other guys a bit have been doing pretty good. Sunday's game can be a feast for Robert Quinn he has gotten so much pressure on the quarterback this year he just won defensive player of the month in that month having 11 sacks. So with Murray moving around a lot in the pocket this year that is a fumble risk and that is why he has had so many and he is going to be rusty on Sunday, he might be a little careless I feel like Robert Quinn is going to have a big day against the Cardinals either we lose or not. Even though Murray is having a turnover problem that should be the game plan anyways. Even if Murray didn't have his fumble issues the plan would still be force turnovers. We need scoring positions on this team because that's going to be hard to get and the Cardinals are going to rack up a lot of points to prevent the points is to get turnovers. So get in Murray's face on Sunday Quinn not only has a high sack percentage but he also has a high percentage of quarterback pressure so just getting in his face will help. 
Get the pride back and make sure your intense:
This team on the field lately looks like they have no pride what's so ever. It seems like they think they don't have much to play for and I can understand that. Coach Matt Nagy has been under a lot of talk about being fired soon and why would you play your heart out for a coach you know is probably going to be gone very soon. I know most of these players probably don't like Nagy so it would be hard to play your guts out to save a guy's job that you don't like but you have to. This team doesn't look as intense as the other teams out there because this team is just so unorganized. I do not blame them for not being intense your mostly not going to make the playoffs and you're playing a team that will most likely whoop you. But if you want to win and I hope they want to you should be giving the intensity and distract all of the office problems when you have office problems it affects you on the field too but when you're on the field you should have nothing to do with that and play your guts out. I know you guys weren't expecting this as a game plan but it should people should notice the intensity on the field.
Score prediction:
I think I've already made it obvious who I think is winning this game in all of this article but I'll just say the prediction anyways. The Chicago Bears are missing Justin Fields it would be better to have him in because it would be two of the most versatile quarterbacks playing each other Kyler Murray vs Justin Fields. But instead, it's Andy Dalton so it's our backup against an MVP candidate and we lose in every category of this game and our matchup situations in this is just beyond horrible. So in this game, the Arizona Cardinals are going to walk into Soldier Field and win at a score of 33-13. We are getting blown out no questions asked we will lose this won badly and it will be torture to watch just being honest here. But as a diehard fan, I will always be watching and like always bear down!!