Bears football is back just like that! It wasn't too long ago when I was writing up my last preview article. But here we are again just a couple days later for our Thursday night football matchup on amazon prime going up against the Washington Commanders. I know most look at this as a totally boring matchup and I can totally understand that. But I think Bears can make a game out of this because I don't see how Washington is any better of a team than we are. I honestly think the Bears are the better team but that doesn't mean I will pencil in a win. But If any game of this season would be the easiest to predict a win it would be this one because this Washington team is struggling especially at quarterback. I would see this as one of the Bears weaker matchups. That's what I will get into in this article I will go over the Commanders, the Bears, Keys to Bears victory, and the score prediction.
Commanders:
Commanders are struggling:
I gave you a preview of this in the intro but I should definitely go more into this. The Commanders have not been a good football team this year. On paper, this Washington team has one of the more weaker rosters and it's not eye-opening. Their record can back that up by being 1-4 and that only win being against the Jaguars. This whole season this team just looks miserable on both sides of the football. There have been shots taken at Carson Wentz saying he's not doing his job getting them wins. The NFC East in the past has been pretty bad but this year it's looking solid with most teams having winning records other than the Commanders. So this team is in big confusion right now. The Commanders really don't have anything to come off of there just a bad team that doesn't have any hype to build around. But with the Bears we are struggling but we have an encouraging loss to come off of. I know we lost to the Vikings but in that game, our offense actually looked decent in the second half, Justin Fields really showed some flashes, we were competitive on the road against a better football team and didn't back down from the lead we were down on. The Bears actually have shown flashes of being a good football team and actually have some parts of this season where they can show their better than their record. But with Washington, you can't really do that these are both struggling teams but I feel like the momentum of this is with us. I think the Commanders are a lot more of a struggling team than we are.
Lack of run game:
This team can't run the ball at all and they don't even run much anyways. They're ranked number 23 in rushing attempts this season. This game they have Brian Robinson coming back who is their rookie. That is a crazy story for this man to come back off of him being shot in the offseason. It's amazing how he has recovered this man has a lot of hopes around him. This team was really looking forward to seeing him play. J.D. Mckissic and Antonio Gibson have not had it this season. A big part of that is because of blocking up front has not been there for Washington. There really isn't much to go into for the run game of this team because there really isn't much there.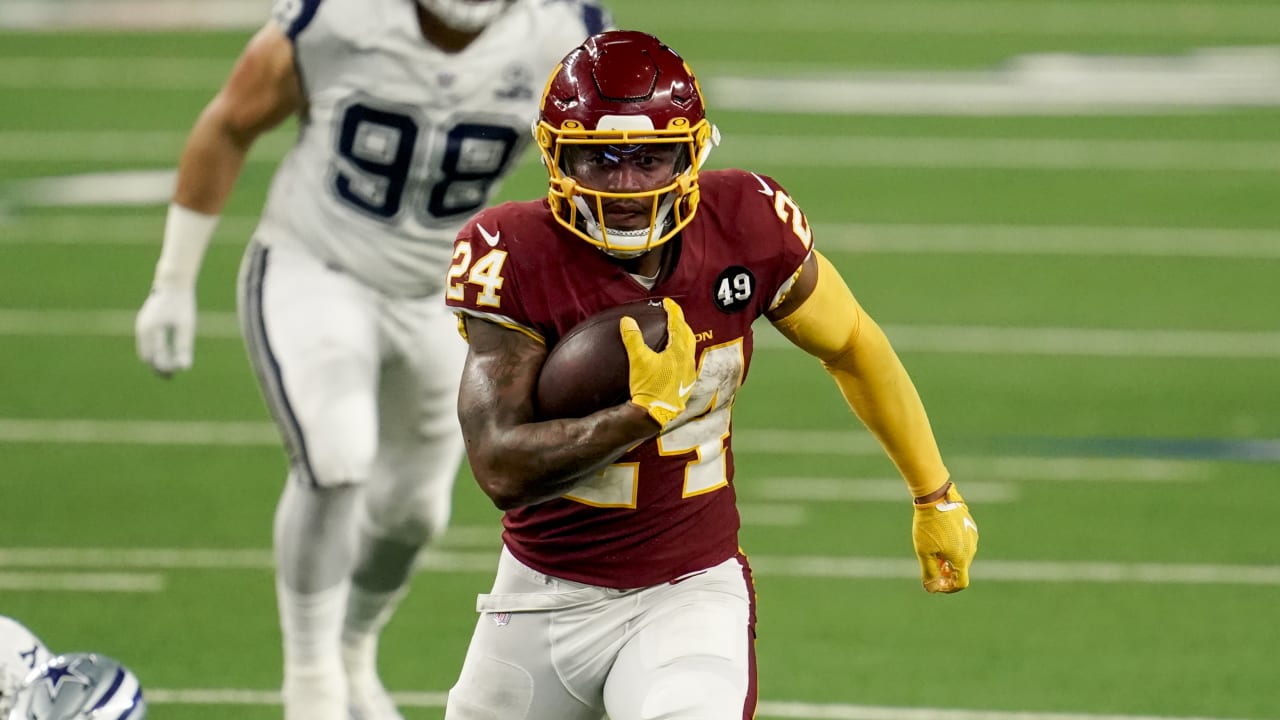 Wentz has made some bad turnovers:
Wentz has been turning the football over a lot. This really isn't surprising because that's always been a negative part of Wentz. It's been a main part of his game ever since his big injury. He already has 6 interceptions and 6 fumbles as well which is ridiculous. That is only in 5 games you should not be coughing the ball up that much as a starting quarterback. Wentz one of my least favorite quarterbacks and it's because of things like that. Even though I'm not a fan of Wentz I know it's not his fault because he really doesn't have anything around him. But even when Wentz struggles he still doesn't back down this season he has been very aggressive throwing the ball deep. He does have 10 touchdowns and 1,390 passing yards. So if you take out his turnovers that is an impressive season he just needs to be careful with the ball. I wouldn't freak out if he goes off for some deep balls on Thursday night but I am positive against a Bears defense we have a mistake or two coming from Wentz in this one.
Terry McLaurin is the main man:
Terry is definitely the most talented player on the entire offense. He already has 326 yards and 1 touchdown. He has easily been the go-to guy for Wentz. Terry is going off even with bad quarterback play and he has done this in the past as well. Get this guy a good quarterback for once and he can go off. But besides Terry Mclaruin there is nothing about this boring offense that will have you shaking out of your boots. Their other target Jahan Dotson is decent but he will probably not be playing in this game. They do have Curtis Samuel who is an all-purpose weapon and is actually really solid in about everything but nothing to be afraid of.
Bears:
Can passing offense continue:
The Bears passing offense last game finally clicked. I'm not going to get my hopes up or overreact just because they had a solid passing game. They only had like 208 passing yards from Justin Fields which isn't a lot. But the passing attack actually had some progress which is at least good to see because before that Vikings game there was no passing attack at all. I'm not saying go from one solid passing game to completely sling the ball all over the field but at least build off of this. I just want to see if our play caller can get some things going for Justin Fields to break this curse of not being able to pass the ball. But we obviously don't have anything to work with we still have a poor supporting cast around Fields. But maybe Fields can make up for some of these issues. Last game Fields did a lot of it himself he stood in the pocket, got off some pretty quick balls, and also escaped with his legs when he had a really big touchdown run but got called back for a holding call.
Will Velus Jones Jr get involved:
I really hope Velus gets more involved in this game. He did get his first career touchdown last game off of a little shovel pass but other than that they don't even use him. But in the last 2 games, he has only had 1 touch on the offensive side of the football. He has only been used as a return man he is your 3rd round pick please get him involved with this offense. Even if it's just simple plays like jet sweeps or check downs I want a play designed for this guy.
Jaylon Johnson will return:
This is fantastic news. Our cornerback 1 is finally back for this game after being out for 3 weeks. The Bears have most definitely missed him on the defensive side of the ball. Jaylon Johnson hasn't allowed a single reception when he has been in during this season. In the first 2 games, he was complete lockdown. He does have a tough job going up against a good receiver Terry McLaurin but other than that there really isn't anyone else to worry about. If Jaylon can take down their only guy Terry and Kindle Vildor can do at least a good enough job and not make any mistakes we can shut down this weak offense. This man is our best coverage man just his presence on the field changes a lot.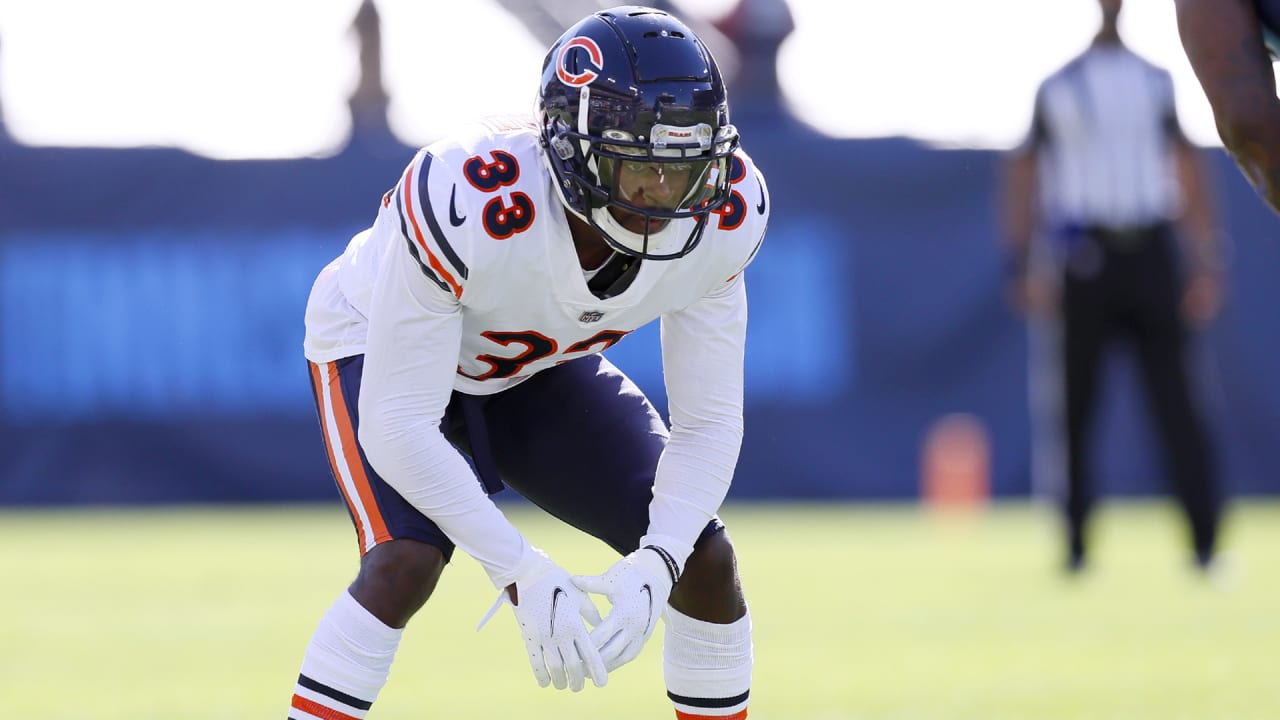 Keys to victory:
Make Wentz uncomfortable early this game:
Get into Wentz's face early. To make a long story short this guy is very careless with the football. That's just his playstyle he can be very reckless and be all over the place. Sometimes he can get away with the way he plays and pop off but most of the time it leads to bad play. Get into this man's face as early as possible and be in his face consistently this game. If you can take away his number 1 option and force him to do something different someone like Carson Wentz won't be able to suit up for that. If you can take things away from him at some point he will make some bad throws.
Efficiency in the red zone:
This entire season we have kicked so many field goals. If you want to win games or to play to win you just can't do that good teams will find a way to get the ball into the end zone. Against a Washington Commanders team who is horrible in the red zone, you have to take advantage of that. If you stall when getting into the red zone against these guys I don't know how you can score at all. I want to see multiple plays in the red zone. I want to see a lot of different sets and not just do these cheeky plays that go nowhere. This season it's just been a lot of running in the red zone and playing it safe but with this weak of a team play aggressively and score the ball.
Score prediction:
It is prediction time. This game definitely isn't one a lot of people are looking forward to or putting a lot of thought into for a prediction but I have. Washington is one of the worst teams in football and I don't think there is any reason to say why they are better than we are. But the same goes for Washington there struggling and desperate for a win so they are looking at the Bears and thinking the same thing because we definitely have our struggles. I feel like the edge should go to the Bears. But every season it always seems like the Bears always lose to a team they're not supposed to lose to so I am going to take the Chicago Bears in this one to lose to the Washington Commanders at a score of 16-15. Let me know your prediction and thank you for reading.