Only two games left guys and this is the Bears final home game of the season. The Chicago Bears in their home field finale are hosting the New York Giants. Two teams with nothing to lose with no playoff chances left are off to face each other in a meaningless game. It's two quarterbacks who people consider meaningless and that is Andy Dalton and Mike Glennon. Two veterans facing off against each other in a game that matters for pretty much nothing. Just two bad teams with two bad backup quarterbacks battling it out for a meaningless game. But as a diehard fan, I will always be watching no matter the situation, and the same with these articles no matter how horrible a game is I always break the game down on here. Even though I break down bad games like this one doesn't mean that I will have a lot to say. In this one, it's pretty hard to think of things to go over it's to teams who probably just are focusing on the draft and roster changes for the offseason instead of the game, and the quarterbacks in this is a pretty boring matchup so don't expect this article to be totally long with a lot of stats or anything I usually put. This game is mostly a bunch of rookies trying to ball out and prove themselves so this game is more of a tryout game than a game you're trying to win. I say that because people have stuff on the line here not playoff spots roster spots. In this game, you will probably see a lot of rookies coming in to see what they can do for next season and coaches just trying to get their younger guys more experience. It's not just the players it's also the coaches trying to save their job Matt Nagy most likely going to be fired after this season but I bet he's hoping for some miracle he keeps his job by dominating the last few games and hopefully that can save his job. I highly doubt Nagy will have a job next year even if he dominates his final two games but he's desperate for anything. Same with the Giants staff I have heard some questionable things about their coach and their front office so maybe they're trying to save their jobs too but I'm not sure. All I'm trying to say is this game won't be very competitive it's not a game that people will look back on or anything. But at the end of the day, it's a pro football game so it will be hard-fought and I don't care how bad the matchup is football is football so I will enjoy watching it especially when it's my team playing. Well, I have explained about the teams and now let me break down more of the rosters and game plans.
The Giants have been just as bad as we have:
I have already said this in the intro but it deserves to be said again. The Giants have been a horrible team this year probably worse than the Bears. They do have a future though and there basically a rebuilding team. This backs up the reason why I said this game won't be competitive because when teams are rebuilding they don't play to win. They have a first-round pick this year because we traded the Giants a pick in the last draft so we can get Justin Fields. They have another pick that will be in the top 10 most likely so they have a guarantee of two top 10 draft picks and that is great towards the rebuild. In the future, they can be good but right now this team is really bad. The stats just back my statement up in offense there number 30 points per game, 29 in passing, 27 rushing offense, and are basically in the top 3 worst in every category of offense. So for their offense there most likely going to be starting Mike Glennon but they say there is a chance they start Jake Fromm. It comes down to either Glennon or Fromm both of those guys are trash so when it comes down for the Giants to make their quarterback decision it's not anything that's going to keep me up at night. I have heard they might play both of these guys but in my opinion, I feel like they're going to run with Glennon. If Glennon starts it's fine with me you already know him our old friend who just played beyond horrible with us. It was about 4 years ago and was named our starter for the 2017 season. That was the year we drafted Mitchell Trubisky are plan was to start Glennon the full year and let Trubisky learn but this man did so bad he lasted like 5 games. He was already playing badly for most of the games he was in but in his last game he started for us he went into Thursday night football against the Packers and all hell broke loose with how bad he played and that was the end of it for him. Before the season started that year he said in his own words " This is my year ". Well, he totally backed that one up he was terrible with us and he always has been terrible I don't even know how this guy has hung around the NFL so long. But if he's bad then that's good he's starting because with how bad this guy is I feel like our defensive line will feast on him. Glennon has no mobility and can not read when pressure comes in on him it seems like whenever a blitz comes into the pocket he's super unaware of it and just stays still looking for a receiver then gets sacked. Our defensive line can have the best game of the season tomorrow two unmobile quarterbacks of Mike Glennon and Jake Fromm and not a good offensive line added to that. Our defense has been on and off this year in some games they look like one of the best defenses and in another game, they won't look very sharp. But in a game like this, I'm confident we will have a good day. Even in games where our defense doesn't look sharp, it seems like our defensive line always seems to be there. So even if our defense doesn't play well the defensive line will be performing well. But I highly doubt in a game like this the defense will play badly this is the type of game we dominate and I promise we will dominate on the defensive line with Glennon and Fromm back there with Robert Quinn who is playing sensational. Quinn just needs one more sack to break Bears legend Richard Dents sack record in a game like this he will most likely beat it. Added to having a bad quarterback on Sunday their offensive weapons have not been solid there big receiver pick-up in the offseason Kenny Golladay he has not been good. He has 0 touchdowns this year and barely gets targets I think he has proven he is super overrated. Receiver Darius Slayton everyone saying he has such a future he has taken a huge step back this season and superstar Saquan Barkley has just been banged up like usual. So all in all this has been a very bad Giants offense. 
Giants defense is struggling as well:
This Giants defense is the same thing as their offense. This team just seems so unorganized every part of their team is just struggling with every position in either offense or defense there struggling. Added to the struggles by the players their front office and coaching are making it worse which is actually the same situation the Bears are in. The stats of this defense will back up my reasoning just how it did with the offense. They are number 23 in yards per game, 21 points allowed per game, 18 pass defense, and 26 in run defense. I wouldn't say those numbers are as ugly as the offense but it's still pretty bad. As you can see from the numbers they lack any talent on the defensive line. Their rush to the quarterback has been very soft teams have been able to completely run all over them. They lack good linebackers the pass rush just really isn't there for them. 
 heavily use the run game:
This is my key to Bears victory I don't have really any of them in this article because it's obvious what to do against a bad team like the Giants. Just rush Glennon and get in his face as I explained a little bit ago and there is this obvious one to run the ball. This Bears team has had so much success running the football so just keep doing it. Especially since we're playing the Giants who's defensive line is just horrible like I said earlier. So run the ball hard on these guys there was a lot of question on who was going to start this Sunday and it looks like Andy Dalton will be the starter. So with Andy being in there and the run game working a lot added to playing a bad defensive line so run the ball. Even if Justin Fields was playing in this game my plan would be to run I want to see Justin show his game off and get more experience passing if he were playing but the run game is going to work so much in this game I would still run the ball as the main plan even if Justin was playing. No matter who was starting in this one running the ball is key it's just the main gameplan to how obvious it will work. No matter how bad our offense is playing the run game always seems to be there. It's just like the defense if the defense is playing bad the defensive line will always be in there. Whenever the offense struggles Montgomery is always balling out like the top 10 running back that he is. Don't just use him let's adjust use our one-two punch of Montgomery and Herbert on Sunday. It seems like whenever we play it's either Herbert has a big game then Montgomery doesn't do much. Then if Montgomery is having a big game Herbert will be quiet so on Sunday I want to see both of these guys form together and have good games each. Last game against the Seahawks they both had touchdown runs and that can separate the offense and keep the defenses guessing if both these guys are used each with good games. Montgomery should get more carries of course but in a game like this having nothing to lose give the ball to Herbert as well to see how these guys play as a duo when they get the same carries. I see these guys breaking out even more next year and someday becoming one of the best running back duos. I see them as a future Nick Chubb and Kareem Hunt duo where Herbert is Hunt with his catch and run with Montgomery being the power runner like Chubb. Both of these guys without a doubt have a future so use them right and see how they perform together on Sunday. The run block has been great for us lately are offensive line is bad but one thing they have been good at is run blocking so I actually trust our line for once.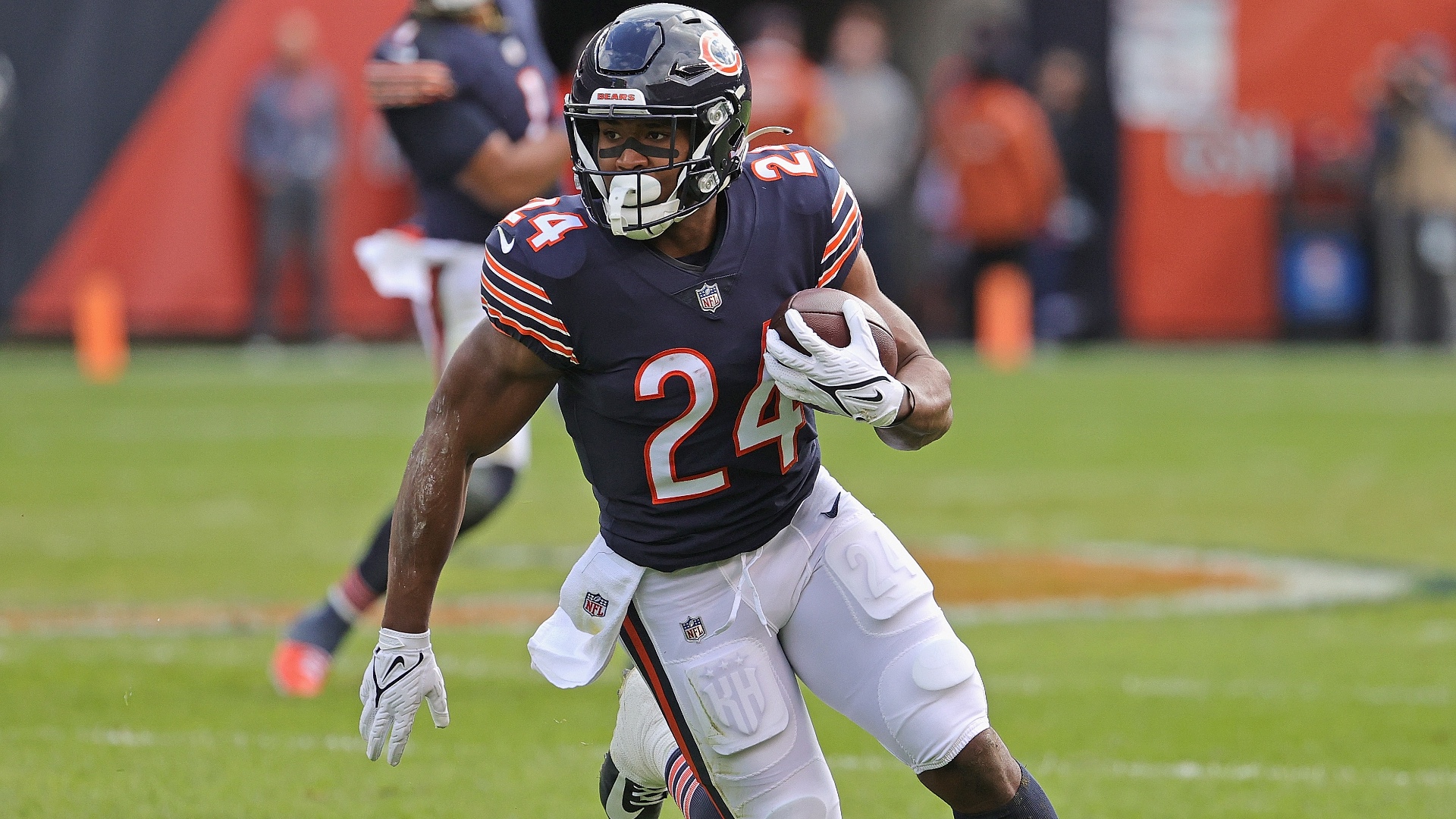 Player to watch:
I really don't have my keys to Bears victory organized to I'm going to be talking about a player to watch and that is Thomas Graham Jr. This game is made for players like Thomas it's a meaningless game with no playoff contention so teams are filling in players they normally wouldn't so Thomas Graham is one of those players. Watch out for this guy on Sunday in a game like this he's going to be fighting his heart out so watch out to see how he plays and see if he can be a cornerback 2 for us next year. This game can impact if he's an active corner for us next season and the things he needs to do is actually continue what he's been doing. Lately, he is actually balling out a lot of people say he has been trash because he has been burned a couple of times but other than those plays he has not allowed anyone to get catches on him. Whenever a ball is passed in his direction he is in the play every time contesting the pass. That is because of his physical play a lot of corners can stay with corners a lot better but Graham has the physical play other corners don't play with. He is a little on the smaller side so to play physical when the ball comes his way helps use his lack of size. Playing physically backs up him being small he has to play physically to get himself by. I'm excited to see if this guy fights his heart out the way I hope he does so he can be our cornerback two next year. He has been burned and he might get burned again and it's not a big deal if he does. He joined the defensive system at the end of this season and is going into his 3rd game and he is on the smaller side. So him getting burned is not a big deal it seems like the only thing people pay attention to he locks up every pass when it comes to him every play then on one play of the game he gets burned and that's all people look at him as. When he got burned last game it was to superstar receiver DK Metcalf. He is one of the best receivers in the game and has the size most receivers don't have and Thomas had to guard him being one of the smaller corners. He as well was guarding him in isolation with no safety help. Even the top corners will struggle with that so Thomas Graham needs to be given a break about that play. Look out for him on Sunday if he plays well in the final two games he deserves a cornerback 2 spot behind Jaylon Johnson. 
Player to watch:
I have another player to watch and if I didn't put him on here that would be ridiculous. This player is Robert Quinn. I know I explained a bit of his situation earlier but he has to be on player to watch. There really isn't much to say you already know about him 17 sack season and is about to beat a bears legend sack record. Against a horrible quarterback Mike Glennon he will break his record on Sunday. Mike Glennon is slow not only will he break the record but I think he will get 2-3 sacks on Sunday. He will at least get 2 the Giants offensive line won't know what to do with him and with Glennon being trash. I don't only want him to break the record I want Robert Quinn to reach 20 sacks. That would be legendary and I think he can get there we will just have to see.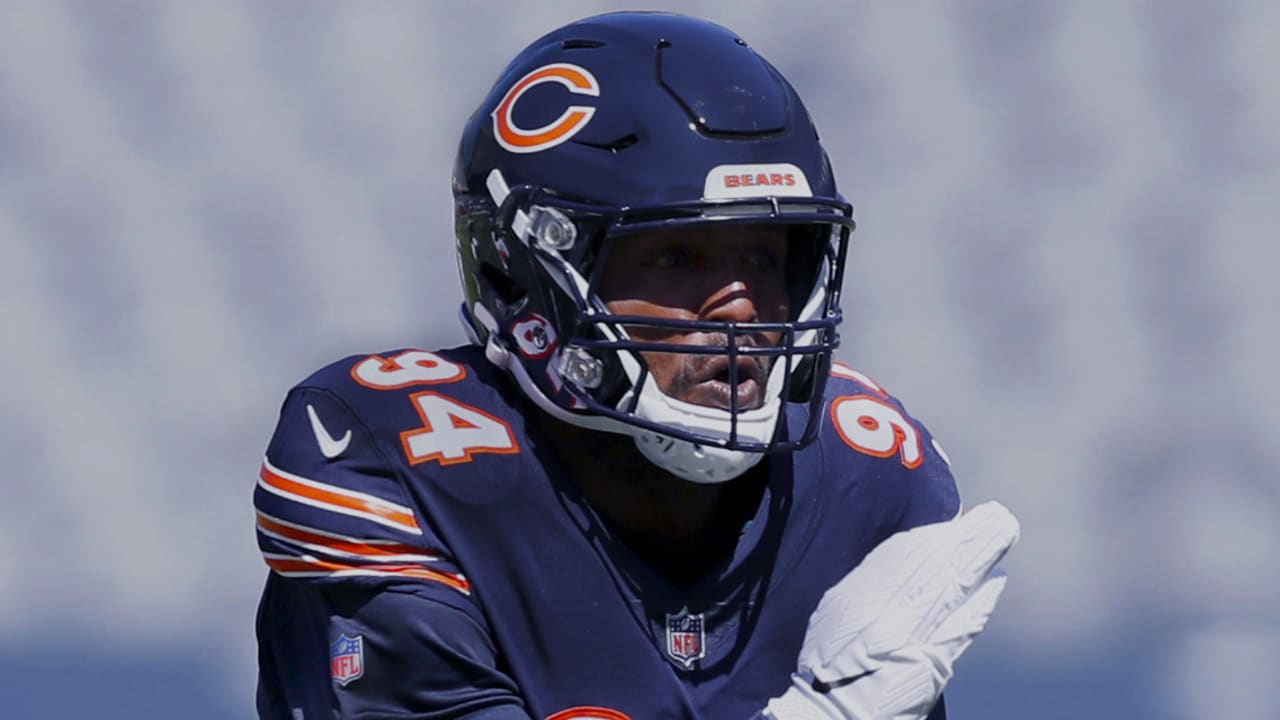 Score Prediction:
My score prediction! This is always my favorite part because of all of the different scenarios there could be for a score. This is just two bad teams going at it with nothing to lose and terrible quarterbacks playing so there really isn't a bad answer. But my answer to this one is the  Chicago Bears in their final home game of the season will beat the Giants at a score of 17-13. I know I didn't put most of the stuff on here I normally do but still let me know your score prediction and like always bear down!!