Bears vs Packers on national television! Maybe the greatest rivalry in all of sports is just days away. These two teams have hated each other for the longest time now. I always look forward to whenever we play the Packers. But might get a little nervous playing these guys on national TV because in the last decade whenever we play the Packers in Lambeau Field things never go our way. Things get very bad and Aaron Rodgers always finds a way to embarrass this team on national TV. Aaron Rodgers is Bears fan's most hated player. He is most definitely my most hated player. I have hated this man's guts since I was 10 years old and is my most hated player out of not just football but out of all sports. This man has been breaking the hearts of Bears fans since 2010. I can't count how many times where my younger self has sat in front of the TV holding back tears when Aaron Rodgers has done something incredible to beat the Bears in the most heartbreaking way. This man has shattered my heart more times than any girl possibly could. I do have hate towards the Packers of course words can't even explain the hate I have for this team. But it's mostly Rodgers that I hate. Hating on Rodgers is up there as one of my main hobbies. Anytime I see this guy struggle or have a bad game I'm celebrating it like it's my birthday. It actually brings joy to my heart whenever I see this guy fail or have a bad game I have a genuine passion for hating on this man. I know every Bears fan wanted to rip Aaron Rodgers head off when he said the popular phrase "I own you". But I can't lie he really does the Packers have beaten the Bears 11 of the last 12 times we have played them. Yes, I am someone who will argue all day that this is the best rivalry in all of sports but in the last 10 years it hasn't been much of one. Historically it is but in the last decade Aaron Rodgers has the edge on us. But now let me get into the article. I will keep it like my usual I will go over the Packers, a little bit of the Bears, how the Bears can win, and the score prediction.
Packers coming off a disappointing loss:
The Packers just came off a very ugly performance against the Vikings losing 23-7. Rodgers all game was getting battered by the offensive line. Rodgers did not look like himself that game and wasn't making his passes look easy like he usually does. In that game, you can tell Rodgers was really missing Davante Adams. That was a really bad game for the Packers but people should stop overreacting the Packers will be fine. I remember last year in the first game they got blown out to the Saints and everyone was ripping on them and they turned out perfectly fine. Aaron Rodgers isn't going to struggle the way he did in that first game for the rest of the season and will get into his grove. I do think the Packers will go back to their old ways but I do truly think it won't be so easy for Rodgers. Rodgers is really going to have to work for his throws this year and can't just play pitch and catch with Adams anymore. His receiver core is pretty weak. Rodgers will improve from his first game and is good enough to work with less valuable receivers he will get them going but his receivers will never come close to his buddy Davante Adams. Rodgers will look more like himself on Sunday night. I can't see Rodgers playing another game in a row like the way he did in week 1. I really wouldn't count on him looking the way he did two games in a row. Remember as much as we hate him he is Aaron Rodgers he is a bad man. He can look the way he did in his first game but show massive improvements the next game. It really wasn't the offense that looked miserable the defense looked bad as well. This Packers team got destroyed on both sides of the ball. The Packers defense allowed Justin Jefferson to go off for a big game and there were some plays where that man was wide open. But I feel like I shouldn't be poking so much fun at their loss because the Packers are still a great football team as much as I hate them. They are still the division favorites in my opinion but they without a doubt don't have the same pieces to certain spots on their team as they did last year so I'm looking forward to seeing how it plays out.
The Packers receiver core is weak:
The Packers receivers really do not scare you. If you look at their wide receiver room it really isn't eye-opening. Their wide receiver 1 is Allen Lezard. Lezard is a decent receiver but I definitely wouldn't call him a main offensive target. He is good to have as a guy behind a really explosive receiver but him being your number 1 option isn't what you want.
Behind him, you have Sammy Watkins who is okay. He has some speed but isn't so eye-opening. Next up Randall Cobb this man is definitely not a stranger to Bears fans and has made some catches that have shattered Bears fan's hearts. But Cobb is not the speedy slot receiver that he used to be. He and Rodgers really don't have the connection they used to and I honestly think Cobb is washed. But this man has a history against Chicago so I don't want to say much but he really isn't the receiver he used to be.
It is weird to go over these Packers receivers without mentioning Adams. It's very different to say the Packers receiver core isn't it after having Adams for all of those years. A receiver who is the best route runner in football has great separation, and in my opinion the best receiver in football. I actually really like Adams I even liked him when he was on the Packers. Even though he was on a rival team the guy is so fun to watch with the skill sets that he has. He has everything that you want in a receiver. If you were to create a receiver in a lab everything Adams has would be packaged in it. Losing him is beyond a huge loss and they will without a doubt be missing him. Last season he had 169 targets in that offense. That is a massive amount of targets. This man was there whole entire offense last season. I'm very curious to see how they will go from putting their all into one player to not having him at all. I really wonder how Rodgers will handle it for a full season because that was his right-hand man. In their opening game it seemed like there was so much frustration for Rodgers trying to cope with these young receivers trying to get them going. But they just aren't on that same level so this offense isn't getting the easy points like they were before.
Packers defense is elite but coming off a bad game:
Packers defense is actually pretty good. On paper, they can totally back that up. But in their opening matchup against the Vikings they didn't look so good. This defense allowed almost 400 yards of offense and 200 yards to star wide receiver, Justin Jefferson. But Jefferson is always going off for big games like that. I don't see that happening in our game because we don't have an offensive player on our team that is a Justin Jefferson-type player. We do have Darnell Mooney but he is nowhere near what Jefferson is. But if they let a team drop almost 400 yards on them they are definitely starting off the season struggling. I think if they are having a tough defensive scheme right now it could be a time where we could be aggressive and find some offense for ourselves on Sunday night football. 
Bears offense last game was up and down:
The Bears are coming off a big upset where no one had them winning. That was a great win but in the first half, our offense was miserable. But in the second half, this offense completely flipped the switch. We had a 3 touchdown second half and had a great offensive system going against a 49ers defense which is one of the more elite defenses in football. We should celebrate how great everything clicked in that second half but I really hope that I don't see more games where our offense is similar to that first-half performance. So if the Bears want to beat their most hated rival the Green Bay Packers we can't have a slow first half and dig ourselves into a hole. We have to start out strong and have consistent offense the whole game. We got away with having a poor offensive performance to a rookie quarterback Trey Lance but if you start off slow with the offense Aaron Rodgers he will make you pay for it and make it difficult for you to march your way back against a veteran quarterback. 
Darnell Mooney and Cole Kmet need to show up:
Last game Darnell Mooney and Cole Kmet were ghosts. They did not show up at all and I understand because it was really coming down with rain and we really didn't start playing aggressively in the passing game until later in the game. Mooney only had one reception for like 8 yards which came off some little screen pass I believe. So Mooney really needs to show up this game I am confident he will the passing to him will be more aggressive and this time I think they will start passing to him right away. I think Mooney is going to get a lot of touches this year he worked really hard in the offseason and the last game's format just wasn't the time to give him his touches. But on national TV I highly expect this team to be aggressive towards Darnell Mooney.
The same goes for Cole Kmet. I want to see him get touches this game I truly believe this guy is going to get a lot of red zone targets this season. Last game the plan wasn't really to get him the ball because against the 49ers he was used as a blocker for most of that game which I could understand. It's one of his main specialties and it was a rainy game so they couldn't play too aggressively and try to grind it out and block. But this is the game where we need to start the aggressiveness right out the bat. I think Kmet needs to be in the receiving game consistently. Kmet is one of the few targets we have and I would love to see him get some catches. If we can get the offense going out of him our offense can be good consistently if other things aren't clicking.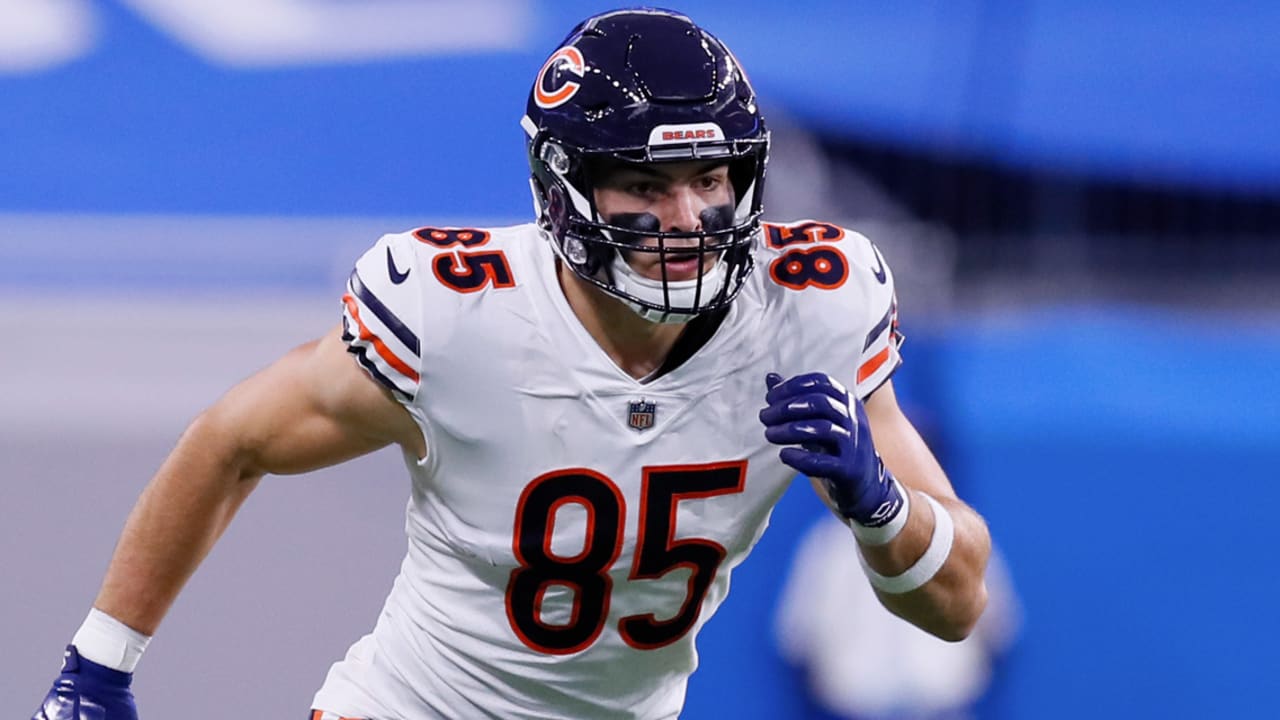 Keys to Bears victory:
Quick passing game with Justin Fields:
Against the 49ers we did not have a functional passing game with the 49ers. All of Fields throws were extended where he had to make his own passing play which I'm fine with he is good at that. But I want to see some quick passes in the pocket from Justin. But in this game against the Packers I want the ball out of Fields hands quick because Green Bay won't be shy to send pressure at Justin because that's exactly what they did to him last year. When we have quick passes I want those passes working consistently the plays where Fields runs around makes his own play will only work for a certain amount of time. This can't be like the last game where we only clicked in the second half and that came off of Fields making his own plays we need to keep it in check with some quick passing.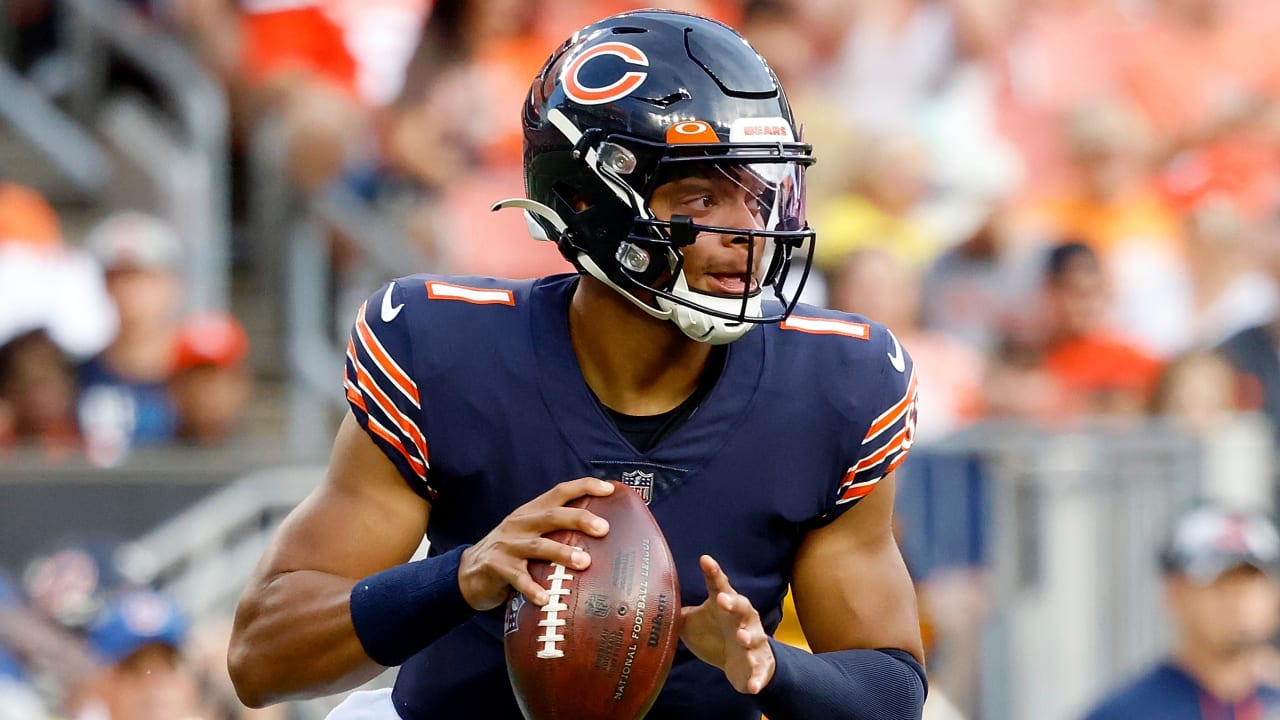 Play more physical than the Packers:
We need to be physical on offense and defense in this one. Whenever we play the Packers we are always the less physical team. This team is always pushing us around like we're a little brother. Their offensive line is always pushing us around our offensive line is always getting pushed around as well. Not just the line it's the receivers and the tight ends there just always the more dominant team when we play them. It honestly does make sense because in the past decade the Packers have just been a better team. But we need to control how physical we are. This can not continue if you are the Chicago Bears. We have a new coach who I like his whole entire preach is to play physical and he better get the guys to do that on Sunday night. 
Score prediction:
Score prediction time baby. I am never biased when I do my predictions I always keep it honest. I truly believe the Chicago Bears will be competitive in this game. If you compare the Packers and Bears offenses they are honestly exactly the same exept for one thing. That one thing is Aaron Rodgers. That man has our number it is hard to say the Bears can win on national TV at a stadium they never win at. They have a history of struggling in games like this I don't think this one will be a struggling game we will be competitive but I'm still going to give the slight edge to the Packers winning at a score of 31-20. I don't think it will be a blowout but a secure win for Green Bay. Let me know your score predictions. Thank you so much for reading and bear down!