My top 5 Quarterbacks. Quarterback is the most important position in football if you have read any of my other articles you can see that I have said Receiver is my favorite position and act like it is the best. But no Quarterback is the most important I do think receiver is the most fun to watch or most interesting. But if want to have a good team you have to build around a Quarterback to make that team good. Look at any Bears teams great teams but never had a Quarterback which proves you need them to get the job done. They call plays read defenses and change the play right before the ball is snapped know how to hit there receivers and much more. So enough about the Quarterback let's start my list my top 5 Quarterbacks. 
                       NFL quarterbacks: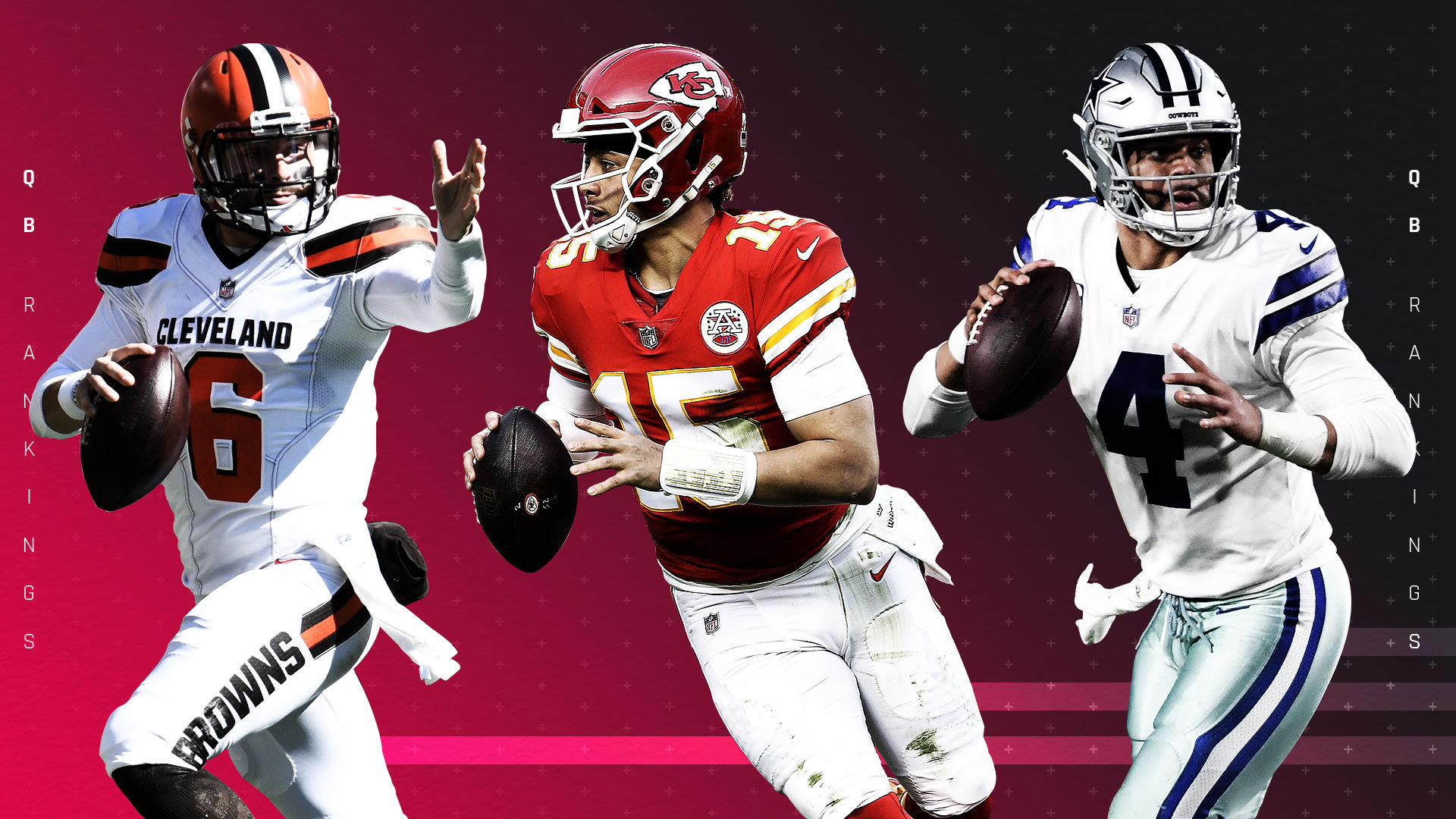 Patrick Mahomes:
 You guys all know him the great Patrick Mahomes man can do so many things. He can do things that are unteachable he is just gifted. He can throw the ball certain ways with his arm throw across the field even while running with his body turning the other way you guys all know what I am talking about and I think he is for sure number one. A lot of you may not like me putting Mahomes ahead of Rodgers after what Rodgers did this season. He went off know one had a answer to stop him this year. But Mahomes is Mahomes I say he is the most all round and Rodgers probably won't play like that good again ever in his career and Mahomes has so much future left so I have know choice at putting Mahomes at one 1. One of the most talented throws Mahomes had made was in this years super bowl. The ball was snapped Mahomes ran away from pressure and pressure got bad and one of the Bucs d line men caught up to Mahomes while running and grassed his feet with his hand. That caused Mahomes to stumble and fall and while falling down in mid air body facing down Mahomes still finds a way to huck the ball to the in zone. But the ball was incomplete just to show how good Mahomes is even a incompletion by him is exiting.
                    Mahomes super bowl throw: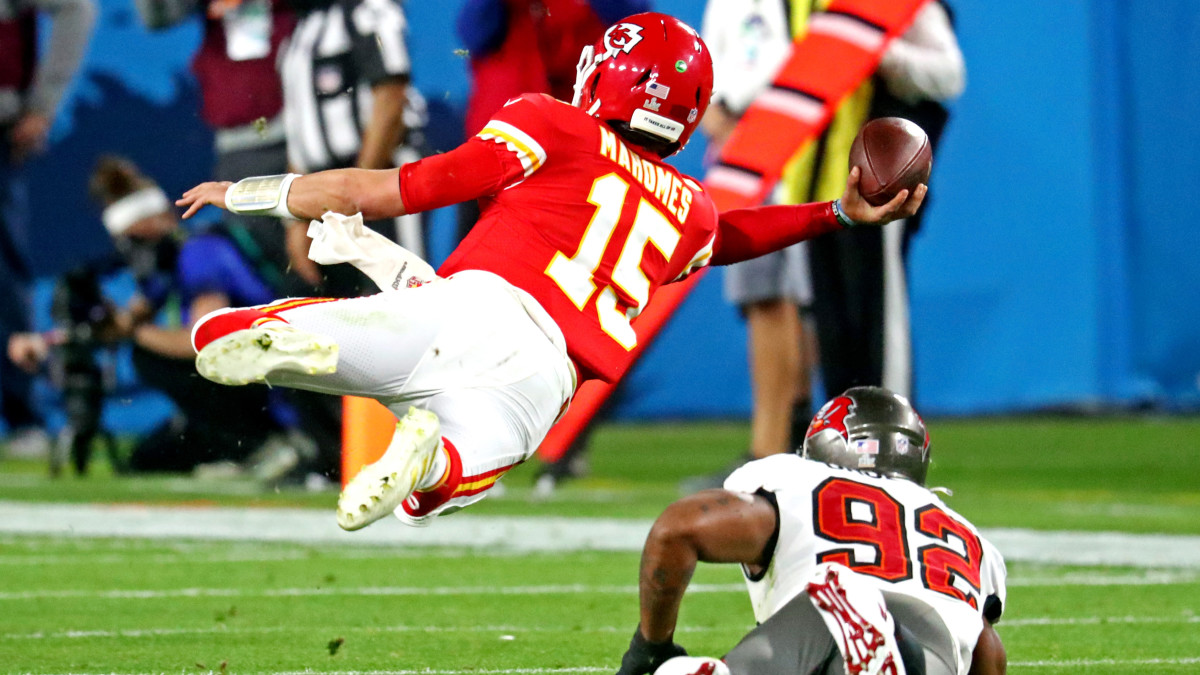 Aaron Rodgers:
Of course Rodgers at 2 the top 2 are obvious it doesn't matter who you have at 1 or 2 the top 2 are Mahomes and Rodgers. Rodgers after the season he just had some people are saying he is the best Quarterback of all time which I think is a horrible opinion but it just shows how good he played with his MVP year. I am pretty sure more than a little bit half way through this season he already had more touchdown passes more than half through than he did all of last year amazing. He did have in my opinion not the best receiver but to a lot of people the best receiver Davante Adams to hit the best route runner. But that is not a excuse he had amazing year and know one can take that away from him. Me being a Bears fan and me hating Rodgers I do have a favorite pass from him from this year. It was when Packers were playing the Colts and they were in there own in zone down by 3 with a minute left they needed something they had know time to go 100 yards. So Rodgers snapped it sat in the pocket and threw a deep ball about 50 yards to Marquez Valdes-Scantling who made a great catch to get them desperately to mid field.
                           Aaron Rodgers Vs Colts:
          Marquez Valdes-Scantling catch Vs Colts:
Russell Wilson:
You might be surprised by me having Wilson at 3 because he had a bad second half to the year. And also not having Josh Allen Or Deshaun Watson in here but I think people are hating on Russ a little bit to much just because of his second half of the year struggles. I will admit maybe not so much this year but I think Russ is a very consistent Quarterback every game he at least plays decent. He plays good enough each game to get his team in the playoffs. He doesn't throw many picks has great throws that aren't dumb that makes the offense look bad. He isn't just consistent with his play he is also very consistent with injury's too the guy is never hurt. Deep ball passes are also very fun to watch and he is a great deep ball thrower he makes the receiver duo of Tyler Lockett and DK Metcalf look great because his deep ball play is perfect for them because there deep threats for deep balls. A really good play that explains his deep ball throws was the night of the best game of the season Seahawks Vs Cardinals it was the 3rd the Quarter and Tyler Lockett went deep kinda to the right side of the in zone veteran cornerback Patrick Peterson draped all over him and Lockett still caught it because it was a perfect thrown ball by Russ.
Russell Wilson throwing Vs Cardinals:
Tyler Lockett deep ball TD catch Vs Cardinals:
Deshaun Watson:
at 4 I got Watson I know he might not be playing this year due to his massage stuff going on. But as it stands now he will be playing. Watson is my favorite QB he can do everything he is mobile while he is in the pocket and if needs to run he can run and be mobile while not being in the pocket. And of course he can throw. In a lot of people's list they might not have Watson in there top 4 and have him in top 5 because they would have Josh Allen ahead of Watson. But I will take Watson over Allen any day Josh Allen just the year before this was being argued that he just wasn't good and isn't the guy but then had just one breakout year. Allen only had one good year and you don't know if he can jinx us the next year and Watson has shown he has been good for more than one year. Plus Watson this year that just happened was in a horrible system with nothing to work with and a horrible front office with Josh Allen being with one of best teams. But to Watson play style my favorite play by Watson was when he was playing against Josh Allen's team the Bills in the playoffs one year. And it was overtime and Texans needed to move the chains Watson was sitting in the pocket and it was a corner back blitz and to corners just blitz right at Watson and they both hit him on the back at the same time and he still finds a way to stay up and hits a way wide open teammate who runs into field goal range. Then to later have the game winning kick go through and the Texans moved on. 
Watson gets hit by Bills and stays up to make the throw:
Josh Allen:
Now finally at 5 I was just talking about him Josh Allen. Man is a stud I know some of you might not like I have him at 5 but I need to see another consistent year for him to be at 4 3 or 2. But you can argue he is at that list right now. But he is for sure a top 5 QB he is huge QB with a rocket arm he used to be bad with his accuracy on it but he improved on that. He has the size with the big arm and the accuracy seems pretty unstoppable. My favorite play by Josh Allen surprisingly wasn't a play from his arm it was a play used by his legs it was Vs the Vikings and this when the Bills weren't as good in 2019 season. This play happened in the 1st quarter and Bills were up 17-0 and the was a wide open lane to leave the pocket Allen ran threw it and Vikings defender got low and tried to make the tackle and Josh Allen at the last second hurdles him!
Josh Allen hurdle Vs Vikings:
That is my top 5 Quarterback list thank you so much for reading and let me know what your thoughts are on my picks!