The Chicago Bears face their black and blue division rivals the Minnesota Vikings in the final game of the season. My final prediction article of the 2021 NFL season. It seems like just yesterday I was writing my week 1 prediction and now I'm writing my final one of the year it's crazy how this season has gone by. I have had a lot of fun making these articles throughout this season and I appreciate you guys reading them. But don't think I'm done yet the NFL playoffs are coming up and I'll have plenty of stuff written for that. But my favorite part about writing articles is making these Bears prediction write up's and sadly this will be my last Bears prediction article of the year. But this is still a prediction article so let's start talking about this matchup. Both of these teams are out of playoff contention and this doesn't really go off for much so this isn't the main game people are turning on their TVs to watch. So if you reading this article then you are a diehard fan because you're taking time to preview a game that doesn't mean really anything. It shows you love the team with all your heart even when it's the last game of the season and it's a game no one will remember that means nothing you still put all your attention to the game and this article so I got to hand that one too you. But with the game, these teams are probably about ready to rap it up. Both of these teams head coaches will probably be fired after this season. Yes both of them Matt Nagy is for sure to be fired it's about time that happened that has been so many breakouts that this will be his final game as a coach for the Bears. I have even seen on so many social media's there going to fire him on Monday the day after the game. I thought they might wait a week then announce that he is fired but it looks like right at it there going to let him go. Vikings are moving on from Mike Zimmer this team had a lot of expectations going into this year and is now eliminated for playoff contention. I have heard several questionable things about him so he will most likely be fired. The Bears in this offseason are going to have a lot of changes to their team. This is going to be one of the Bears biggest offseason's in a long time. They're going to be looking for a new coach, another solid wide receiver 1 since Robinson will most likely be leaving. So this team coming into next season will probably look totally different because of all the important changes in the offseason. So this game means nothing and both of these teams mostly the Bears are just more focused on their offseason because that's more important right now. I'm more focused on our offseason moves right now because our future with Justin Fields is more important than just this meaningless game. Speaking of Justin Fields he will not be playing in this game because he has Covid that is a huge bummer. In a game like this when there is nothing on the line you would at least want to watch your rookie quarterback and watch what he can do and get experience. But we're not going to be able to see it and Andy Dalton will be starting. But enough with the opener I will now recap little parts of the article. Some of my recaps might not be as long or as into it because there isn't much to say but I'll get into it.
This will most likely be Akiem Hicks final game as a Bear:
It's tough to say it but this will most likely be Akiem Hicks last game in a Bears uniform. There have been defensive players in Bears history that have been better than Akiem Hicks of course but there is no Bears player to ever put more blood, sweat, and tears into the Bears than Akiem Hicks. This guy has been with us through the horrible times any type of moment the Bears have been through Akiem Hicks has been in that. This hard-playing defensive lineman has been with us since 2015 I believe. He has cared about this team so much throughout his career and has even said that in interviews. For most of the years he was with us they were the losing record years he has been with us when we were going 3-13. It's just hard to see this guy go he isn't the best defensive player on the team and wasn't always the best the thing that makes it hurt is because he has always been the heart and soul of the defense. Not just the defense the whole team the intensity is just way different when he's not in there. He plays like a dog to he gets in there and fights hard through the middle of the offensive line to get to the quarterback he doesn't take a second off. Like I said earlier he isn't the best defensive player on the team him not being there changes things. It changes everything with his leadership and the way he plays. His presence in the middle just changes everything. When Hicks isn't playing with an injury the teams always take advantage of that and go for runs up the gut and run the ball in the very direction that Hicks is supposed to be because they know since he's not there they can convert up the middle. His presence just being in the middle takes the run game away from the other teams. This guy is an amazing player, an amazing person and in my book a Bears legend, I will miss this brotha.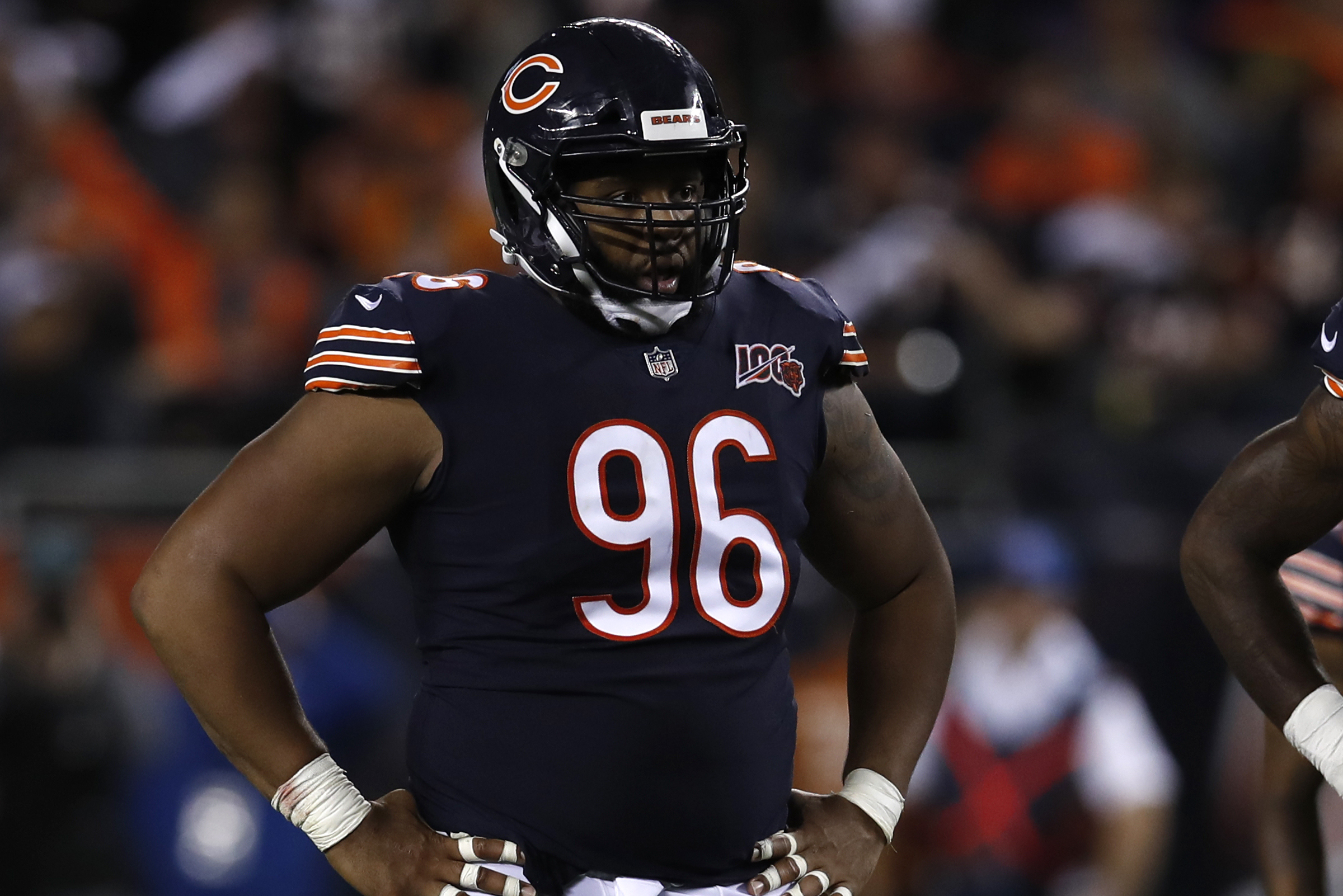 This will most likely be Robinson's last game as well:
Robinson, I will miss this guy too. He has pretty much been my favorite player on the Bears ever since he joined the team in 2018. He is one of the best-contested catchers, never drops the ball in general, and for most of his career was underrated. But it looks like Sunday's game will be his last with us and it's not even going to end on a high note. This year he has gone missing for the Chicago Bears. He just hasn't gotten the ball all year and even when he does get the ball he hasn't made any plays that make your eyes widen. It's not really his fault Matt Nagy all year has been having him run all these crummy slants and outs that just aren't even suitable for him. All of those at the most are going 7 yards. They just haven't been aggressive with him at all this year. I feel like this is Matt Nagy's fault like it usually is just having him run crummy routes with no aggression. I have heard Robinson has been battling an injury for most of the year that has affected his route running a bit. But Matt Nagy should still be aggressive with him you have one of the best offensive weapons in the NFL who will always come down with the ball. I know I sound crazy saying that with how bad his year has been but in my book, this guy is an offensive superstar so use him even if teams are doubling him with corners and safeties. I know when Robinson goes to his new team he will go back to his old ways because his injury will go away and he won't have Nagy affecting his routes. When a team picks him up there going to use him right no team will pick a superstar like him up and waste him with bad play-calling like Nagy did. He will be back on track with a new team I don't want him to leave but he is for sure going to. Even when Robinson goes to a different team he will always be one of my favorite players.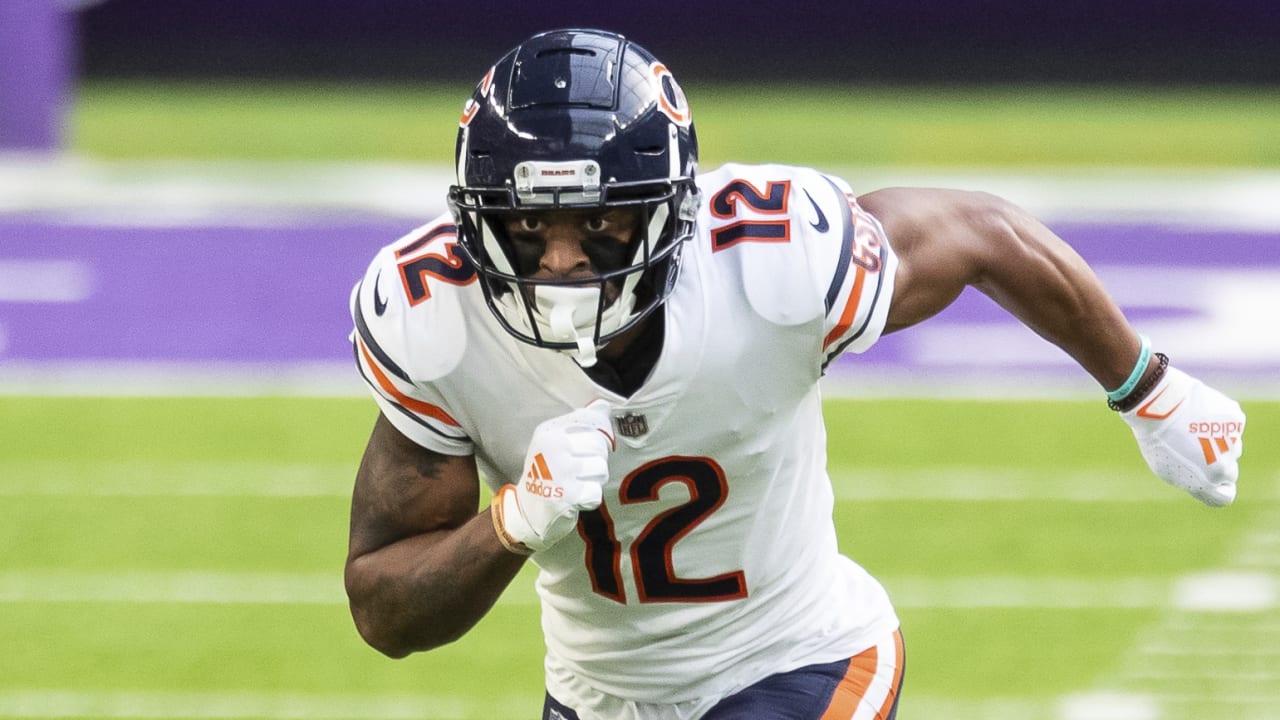 I hope Mooney gets to 1,000 yards:
Having Mooney get to 1,000 yards would be sensational. It would be sensational for any player to get to 1,000 yards in any type of system. No matter what team your on getting 1,000 yards is where it's at. But for Darnell Mooney to get 1,000 yards under Matt Nagy's system is pretty impressive. You already know how much I hate Nagy and I have already explained his situation about his play-calling so you know what I mean by it's impressive to have the season Mooney is having under Nagy. Mooney right now has 929 yards he just needs 71 more to get to 1,000. They have gone to Mooney's number a lot this year and they should continue that on Sunday. I feel like on Sunday they should give it to him every time even it is going to fail a lot if your giving it to him shot after shot but with the skill he has will come down with it. Just try to get him to 1,000 yards that's actually one of the very few things to watch for on Sunday so I hope the Bears can make it happen. Nagy is going to have to play call it to Mooney and we have to rely on Andy Dalton to make it happen. I have somewhat confidence in Dalton to get him the ball but I would prefer Fields. Fields and Mooney have had such an incredible connection together when he is in there. Mooney has been balling out all year so he has had receptions from all the Bears quarterbacks this year so he can still establish offense off Dalton. But even with that Fields would be so much better for Mooney in this they always seem to be there. When Fields and Mooney are connecting it's always our best offensive games because with them connecting it opens up the whole offense. Most of the hits Fields has to Mooney are deep balls which is even better and when the defense is focusing on deep balls that separates it for everyone. Fields and Mooney are both young and they already operate well together in the future I believe they can be one of the best quarterback to wide receiver duos in all of football. But for Sunday it's going to be Andy Dalton at quarterback so we will see if Mooney can break the record.
I usually don't do this in my articles but this time I will. Since I don't have my usual stuff to talk about I am going to say my offensive MVP and defensive MVP for this game. It's who I think will perform the best on our team for offense and defense this will be a very small prediction so let's get into it.
Offensive MVP goes to Mooney:
I think Mooney will win offensive MVP for Sunday's game. I think the only thing that's exciting to look out for in the game on Sunday is if Mooney will get the yardage he needs to get to 1,000 yards. The fans know that and the team probably know that so I feel like they're going to get the ball to Mooney on Sunday no matter what it takes. They're going to be feeding him the ball a lot even if it's not working they should be giving it to him over and over. He has been one of the few positives out of this season and pretty much the only positive thing on offense this year so they're going to get him the ball. In my prediction, he will get the 71 yards that he needs on Sunday. This guy is showing us he has a future. He's not ready to be a wide receiver 1 yet because he will drop balls a good amount. Even the way he has been playing I don't think he can handle all of the targets he has been getting because he isn't a true receiver 1 yet. But on Sunday's game, he will get 1,000 yards.
Defensive MVP goes to Roquan Smith:
I was really thinking about this one for a long time. I was deciding between either Roquan Smith or Robert Quinn. But I decided to go for Roquan Smith because this guy no matter what game it is he is always hustling. It seems like he is in every play I never see this guy miss isolation tackles. He plays hard and just plays like a typical Bears middle linebacker he is in practically every play. I have seen him do this even in the meaningless games it's what makes him maybe the best middle linebacker in football. I can't go wrong picking Roquan he's my favorite on our defense I couldn't go wrong picking Robert Quinn either with the season he's having. I hope he gets to 20 sacks on Sunday that would be legendary. But Roquan will be a dog on Sunday like he always is.
Score Prediction:
The score prediction! I really don't see how picking either team to win would be a bad choice. There isn't much to this game all I'm watching this game for is just for little stuff like Mooney getting to 1,000 yards, Robinson's final game as a Bear, and of course because I'm a diehard Bears fan. There really wasn't much to recap and compare for these two teams so I couldn't fill much in and tried the best I could. But for my final score prediction of the season, I predict the Bears go into the Vikings dome and win at a score of 20-19. Yes, this game will be close I have seen how these Bears vs Vikings games have gone in the past and the scores go around that. Let me know your score prediction for this game and I'll say it for the last time this season thank you for watching and bear down!!