Who is most likely to win comeback player of the year next year? In my opinion this years competition for comeback year award is stacked there are so many players going for it. That is because there were a lot of superstar players who got injured last season and are coming back this season not injured and will preform at a super star level again. Usually the comeback player of the year award will go to a quarterback because that is the main position and everyone will be biased towards it. But this year I don't know how many guys there are it is going to be a huge competition and that is what I am breaking down in this article. Players who are most likely to win NFL's comeback player. 
                        Alex Smith former winner: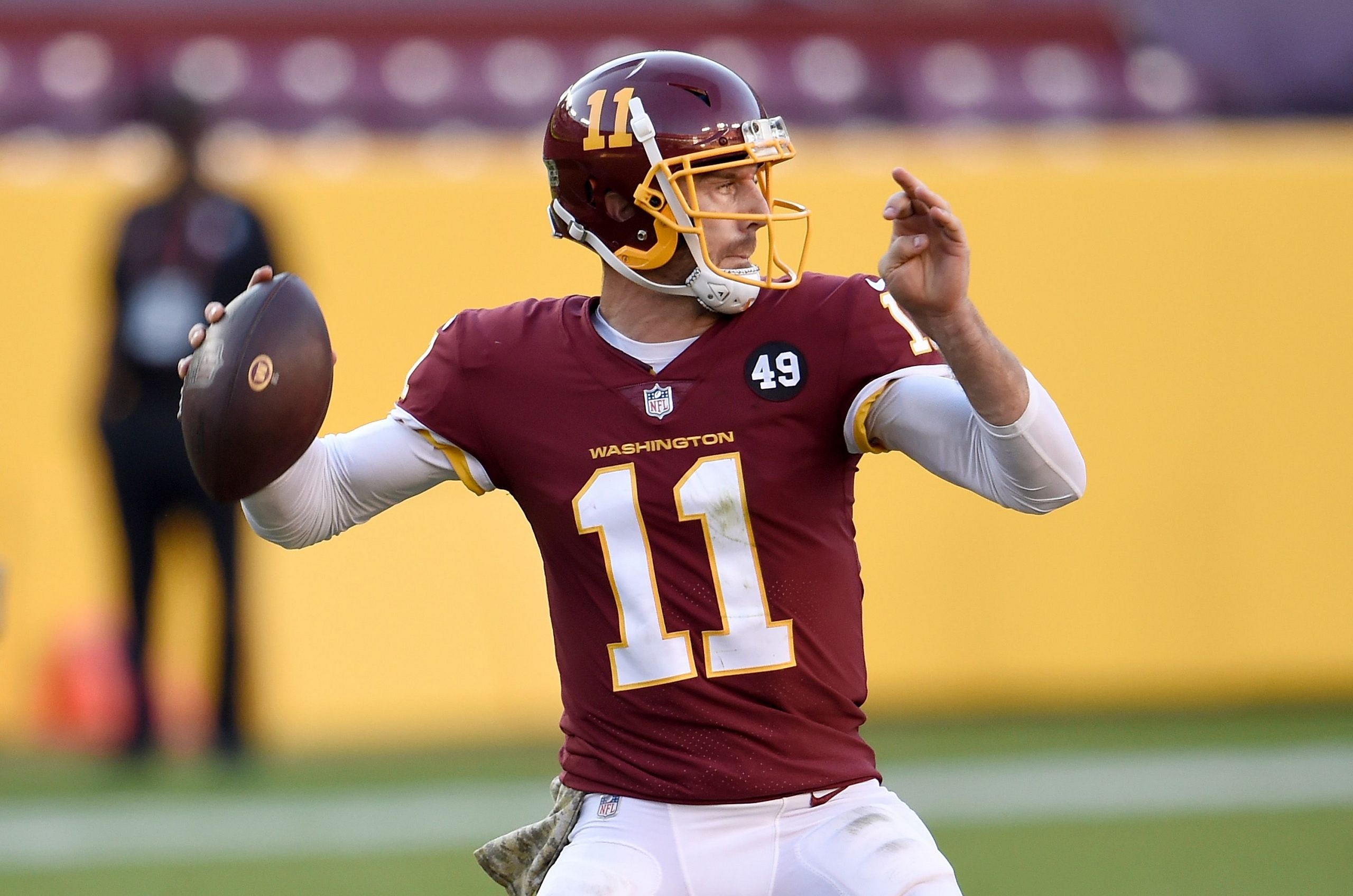 Dak Prescott:
Dak is a top 6-8 quarterback in my opinion some even say top 5 which I don't agree with but he is one of the best quarterbacks. Yes I do think he is a little overrated but he is good. He is a strong Quarterback and has a arm he plays for America's team my opinion not America's team but that is what a lot of people will say. He is the leader of the Dallas Cowboys a always talked about NFL team. Dak has lead this team to several playoff appearances the only year Cowboys have missed the playoffs last few years was this year and that was the year the Cowboys didn't have Dak. Which proves how much they need him there whole entire offense without Dak looked completely stalled and didn't even look like they wanted to be there. Dak wasn't playing off of his gruesome injury you have all seen. He took a pretty bad low hit and tore something very bad. Just looking at it on TV seeing his foot out of his socket and out of place was just horrible to look at. It is always bad to see someone get hurt especially if it is that bad of a injury. But Dak pushes through things he might not ever comeback the same off the injury but I haven't really heard anyone say that so I feel like he will comeback strong. And Dak fans are all over him if he comes back and does anything slightly good people will non stop be talking about his name and give him the award. Because according to other people he plays for America's team and if he does anything good a lot of people will be watching and it will be noticed more. I am not saying I think Dak should or he will deserve it when he wins he just probably will because everyone is biased towards him. But if he does win who knows maybe he will deserve it and not be overrated about winning it there is a chance he will actually breakout and do the things he needs to actually win it. I wouldn't be surprised because Dak is elite to me.
Ezekiel Elliott:
Zeke is one of my favorite running backs in the game. Yes there are to Cowboys players on here Cowboys last season had some rough times because a lot of there star players struggled do to some reasons. Zeke in my opinion is still a elite running back a lot of people are saying no because he just had one bad year. People shouldn't completely change there opinion on him after one season. before this bad season most people would have Zeke top 5 maybe top 3 and now have him not even top 8 people are over hating this guy and I think he will prove people wrong. Yes I will admit Zeke wasn't really that good this year but that is because the whole Cowboys offensive line was out. They were completely banged up so Zeke needed to have his offensive line to stay in check. Yes I'll admit that is a problem that in order for Zeke to stay good he has to have a good offensive line around him and not bad. But once he has his line back he will be back to old Zeke everything do to his game will appear and will be able to get holes to get some runs started. So Zeke being bashed on in social media and then him proving them wrong and go to being top 5 again or top 3 again he can for sure get comeback player because that would be awesome.
Saquan Barkley:
Saquan is another running back to this list. Plays in the same division as Zeke and a lot of people say when healthy he is the best running back in the game I can kinda agree he is one of the most all round running backs he can do everything. But Saquan had a bad injury at the start of this season like Dak did. So Giants struggled with out him once he comes back I think he will go right back to where he was before playing elite and maybe the best running back. One of the things I love about Saquan is that he can preform at a best running back skill set with a trash offensive line I mean so trash. Giants Offensive line creates know wholes what's so ever it just proves since there is know wholes he can juke out his defenders so well just to get as many yards as he would even if there was a good offensive line. That actually does really prove he is most all round running back because he has every skill set to get around defensive linemen when his trash offensive line is giving him know where to go. 
Joe Burrow:
Joe Burrow has a great future as a Quarterback. For right now in his Quarterback draft class from a year ago he is not the best quarterback. But I think for the future he will be the best quarterback from his class over Justin Herbert. He is not the best right now for his class because he had a bad injury just like the other guys on this list. Bad injury was do to his bad offensive line like usually seems to be all this young studs have horrible offensive lines around them and just ruin things for them. But Bengals are in the rebuild and they are building around Burrow next year there team will be more set but not fully though. Yes Burrow is on this list yes I do have some confidence in him to win this award because he is a Quarterback of course and is very popular. But I don't know if he has the experience yet to have a breakout season for this award because he didn't even play in all of his games his rookie year and the Bengals rebuild system isn't finished yet so it will be hard for him. But who knows he may breakout like Herbert just did this year. Burrow is a stud who knows he might win.
Julio Jones:
The great Julio he is always talked about most people say he is the best receiver from the past 10 years. Which is debatable because there are some other guys. But proves how good he is that he can be argued in that type of conversation and before this season people were saying Julio was the best receiver which shows how good he is. That was a good take before this season but some people are still saying he is the best I don't know about that because he was so banged up this year. For right now no not the best receiver but for coming into this season he might be the best again that is why is on my list because this can be his year he bounces back from falling out of being the best receiver from being the best again. Julio just has to stay healthy he is getting up there for age though so I understand. But if he does stay healthy I think there is a really good chance he will be the best again because of his athleticism that goes with his height he has some very good strength to. And people love Julio so if he does well people will want him winning lets see what he does.
Michael Thomas:
Thomas I like this guy but he is the opposite of the other receiver on this list. Most people love Julio but most people don't like Thomas. Which I don't understand he is a great receiver people just hate on him because of the route he runs. Like give the guy a break he did break the reception record which is awesome and even though he runs the same route every game his route running for short routes are very good. In 2019 my man Thomas was a beast maybe even the best receiver. But yeah Thomas was great in 2019 but not so much 2020 season. He was injured and did nothing but he was hurt though. But him coming back next year I think he will maybe be top 3 again. I know Drew Brees retired but he has jameis Winston who isn't totally bad he can put up stats and isn't afraid to throw. Winston with offense weapons can be deadly and one of those weapons is Thomas. I hope Thomas bounces back let's see what he does.
That's my list on who are most likely to win comeback player of the year! Let me know who you think will win I have know idea because there are so many good choices all these guys are stars. But let me know your thoughts and tell me if I missed anyone.